What do you see as a next step for this AI solution?
"Now, the prediction of the color is shown to the operator and he manually changes the recipe to adjust if needed. In a more ideal situation, you would use the machine learning model to change the recipe automatically. Then you would need to install some safeguards of course, for example automatic triggers if certain safety barriers are crossed, or a warning if the model cannot make a good prediction. Other than that, we need to take this solution from experimentation into production, which comes with IT challenges."
What does the implementation of algorithms mean for people and the organization?
"People need to get used to it. For brewing operators, it implies a different way of working: instead of deciding about the proportion of the ingredients based on measurements and discussion, they now do so in collaboration with an algorithm. When you apply machine learning to business domains, it usually means that people must change their way of working a bit or a great bit. For this reason, change management is a crucial aspect, and translators play an important role.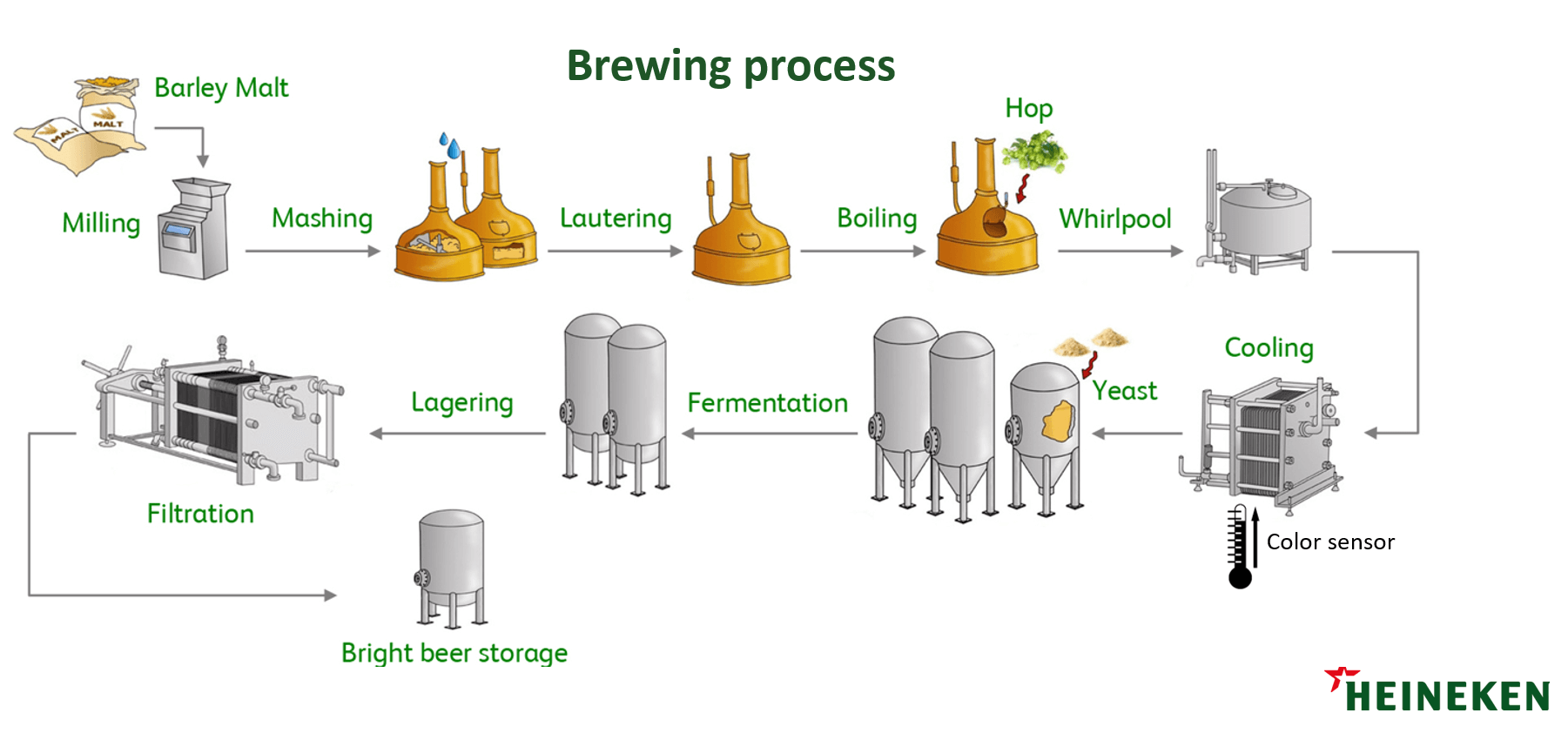 Beer brewing is an art. These are the steps taken in the Heineken brewing process.